![endif]-->
Why Book your Cruise with us?

Best Cruise prices guaranteed!

We're an award-winning company with a team of skilled cruise experts

Our tailor made Smart Packages WILL SAVE you hundreds of pounds!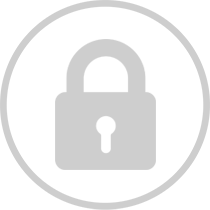 We're members of ATOL and ABTA so your booking is safe with us
Filter by Price:
Region (All)

Africa

Alaska

Asia & Indian Ocean

Australasia

Bahamas

Baltic

Bermuda

Black Sea

Canaries

Caribbean

Central America

China

Dubai & Emirates

Egypt & Red Sea

Europe

Fiji

Hawaii

Iberian Peninsula

Mediterranean

Mexico

Middle East

North America

Pacific

Panama Canal

Polar Regions

Russia

Scandinavia

South America

Transatlantic

United Kingdom

Worldwide
Title A-Z

Title Z-A

Price Asc

Price Desc

Duration Asc

Duration Desc

Date Asc

Date Desc
Cruise Line

Azamara Cruises

Carnival Cruise Line

Celebrity Cruises

Costa Cruises

Cruise & Maritime Voyages

Cunard Line

Fred Olsen

Holland America Line

MSC Cruises

Norwegian Cruise Line

Oceania Cruises

P&O Cruises

Princess Cruises

Regent Seven Seas Cruises

Royal Caribbean
3 per page

5 per page

10 per page

view all
Mini Cruise Deals
From amazing offers on 3 night cruises to Barcelona, to cheap mini cruises to Paris, we offer some of the most competitive prices on mini cruise deals 2018 and 2019. At Cruise Nation, we are dedicated to bringing our customers the very best deals on cruises for every taste and budget, and our mini cruises are no different.
Whilst many of our short cruises leave directly from the UK, there are those that take you further afield – with flights and even accommodation included in your total package price.
Whether you are looking for a last minute mini cruise to the Mediterranean, or you're already planning a taster cruise for 2018, we have a deal which can help you make the most of your next short vacation.
Why Choose a Mini Cruise Deal?
If this is your first time considering a mini cruise, you might be wondering what makes them such an ideal choice for UK holiday-goers.
There are many different reasons why our customers love our mini cruises, but one of the most popular aspects is the number of incredible destinations you can see in a very short period of time. Some people believe that a mini cruise means less time visiting new countries or cities but, in fact, these short cruises are designed to fit more into your itinerary than most regular trips would allow. The UK is ideally positioned for mini cruises to both Northern Europe and the Mediterranean, where passengers can experience a diverse range of culture, scenery and entertainment.
From the romance of Rome to the majestic Norwegian Fjords, a short cruise deal can turn your next few days of annual leave into an adventure.
Where Will Our Short Cruises Take You?
If you've found yourself with some extra holiday time available, but you haven't made up mind yet as to where you want to go, our range of mini cruise itineraries and destinations will help you to feel inspired:
Paris
Few destinations in the world can claim to compare with the France's romantic capital, aptly named the "City of Love".
Paris has long been drawing tourists to wander the banks of the Seine, sip coffee alfresco along the cobbled streets and gaze in wonder at the Eiffel Tower, and no matter what season you visited, you'll find the city equally charming.
Alongside the popular tourist spots, including the Louvre, Notre Dame and the Sacré-Cœur, visitors can indulge in luxury fashion, some of the world's finest cuisine and plenty of delicious local wine.
With one of our great mini cruise deals, you can sail directly from the UK for two or more nights onboard a luxury liner, with plenty of time to see and experience the sights of Paris for yourself.
The buzzing beachside city of Barcelona is one of Europe's most popular destinations, with incredible architecture, art and food waiting to be discovered down in every hip neighbourhood and down even cobbled, gothic street.
Experience the best of Barcelona – from the colourful designs of Gaudi at the Sagrada Familia to the spectacular cathedral – with one of our Barcelona and Med Taster mini cruises. With itineraries that include a pre-cruise stay in the city, as well as stops in popular Mediterranean ports such as Savona in Italy and Marseille in France, you'll be amazed at how much of the sun-soaked Med you can see during a short cruise break.
Escape the grey skies of the UK for a taste of "La Dolce Vita", with one of our mini cruises to Rome. The romantic Eternal City is home to some of Italy's, and the world's, most famous landmarks – including the incredible Colosseum, the Trevi Fountain and St. Peter's Basilica.
Once you've had your fill of amazing artwork, architecture and history, the city is a maze of cobbled streets filled with restaurants, bars and cafes, just waiting to be discovered.
Alongside the wonders of Rome, many of our short cruise deals include other popular Mediterranean ports, such as the lively city of Naples – famed for being the birthplace of Italy's most popular export, pizza!
Guernsey
With some of our cruise tasters, you don't even need to leave the UK to feel like your truly on holiday! Sail from Southampton to the Chanel Island of Guernsey, where warm weather, golden beaches and stunning coastal walks await before continuing on to France.
For such a small island – you can drive around Guernsey in just over an hour – it holds many important and impressive historical sites, including the famous "Cup and Saucer" or Fort Grey.
In the pretty St. Peter Port, visitors will find a charming mix of British and French influences, with traditional English pubs and quaint European style architecture.