Whether you're looking for cruises from Southampton, Eastern Mediterranean Cruises or a whole host of other destinations, here are some of our top picks of destinations to choose from when booking mini cruises.
The Mediterranean with Costa Cruises
You can discover quite a large part of the Mediterranean in five days, stopping at magical destinations like Barcelona, Palma De Mallorca, Marseille, and many more. Costa Cruises offer one such tour on their Magica cruise ship, which will allow you to discover the whimsical world of Joe Farcus, Carnival's interior architect and designer extraordinaire. The ship is dedicated to the magic of Italy, a fabulous journey through the country's best known and enchanting cities, with works of art from the prestigious Brera Academy.
Cherbourg with P&O Cruises
Cherbourg, France is the perfect location for a quick short break P&O Cruises cruise. Located in the Cotentin Peninsula, an area that is a verdant chequer board of apple orchards, cider presses and châteaux with landscaped gardens. P&O Cruises offer short break cruises to Cherbourg on board the graceful and stylish Ventura, which offers imaginative and exciting facilities – enjoy delicious fine dining, a tranquil spa, many quiet spaces to unwind, great sports facilities and four pools.
Hamburg with Cunard
Hamburg is another favourite location for the taster cruise and is especially popular at Christmas time when it turns into the tinsel-covered, carol-singing, fairy-light-swinging Christmas champion of the world with their legendary Christmas markets.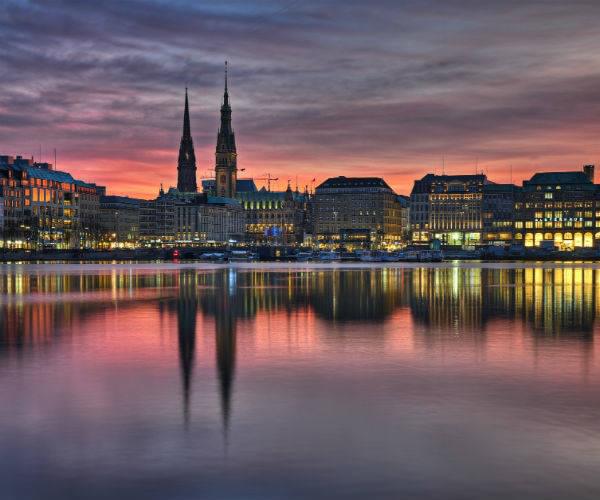 Cunard offers luxury taster cruises to Hamburg on board their Queen Mary 2, which is a remarkable flagship, renowned for her elegance and style. The ship feels like a five-star hotel and offers the luxury for you to do as little or as much as you wish, which sets her apart from the rest.
Bruges with P&O Cruises
Bruges is also great for a quick visit, being arguably the most photogenic city in the world. Fantastic to visit all year round, you'll always be able to enjoy the charming medieval location with its beautiful canals, fantastic chocolate shops and romantic horse and carriage tours.
P&O Cruises offer mini cruises to Bruges on the Britannia, the largest and most glamorous ship in the fleet, she offers all the sophistication of a five-star hotel. Created with the British traveller in mind, the Britannia is perfect for families, with plenty of on-board activities for adults and children to enjoy together and separately.
Greek Islands with Celestyal Cruises
Another destination that is perfectly suited to taster cruises is the Greek Islands. There are several cruises that visit all the highlights, including all or some of the following: Kusadasi, Patmos, Heraklion, Santorini Island, Athens and Mykonos.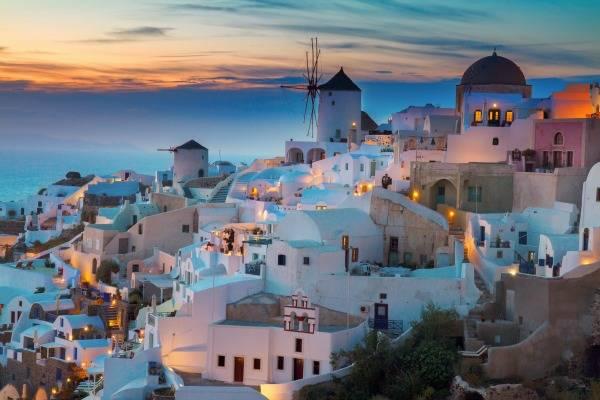 If you choose to do the Greek Islands short cruise, Celestyal Cruises offers an excellent one on board their Olympia ship, which was named after the archaeological site of ancient Olympia, birth-place of the Olympic Games and the cruise line also knows that cruise holidays are for pampering, disconnecting and treating yourself.
If you are a first-time cruiser then book your mini cruise with Cruise Nation today. There are plenty of options to choose from including destinations all over the globe!