If you're feeling hungry then look away now because we're here to give you a run-down of the top cruise ship restaurants.
One of the main reasons why people love cruise holidays is the chance to dine in absolute luxury, with celebrity chef-owned restaurants and gourmet food on tap. If great food is always the highlight of your holiday, a cruise definitely won't disappoint. For those that like to meticulously plan out their dining options, consider looking into which cruises offer up the best for a foodlover, so you can ensure you have lots to look forward to.
Here are just some of the best on-board restaurants from cruise companies: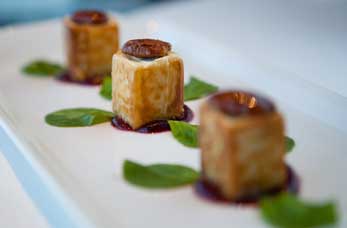 Azamara cruises offer up dining at the Aqualina restaurant, which specialises in delicious seafood. The restaurants on the Azamara Journey and Azamara Quest also feature incredible sea views, so you can take in the stunning scenery while enjoying a great meal. Robert van Rijsbergen is the Executive Chef at Azamara, having worked with Cunard and Seabourn in the past. The menu has been inspired by the timeless cuisine of Italy, Greece, France, Spain and Northern Africa, so you can expect to find a luxurious mixture of dishes.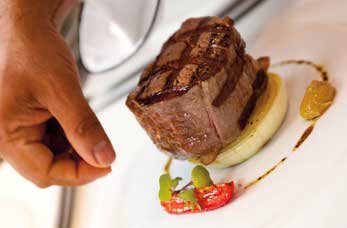 The best Carnival cruise ships for amazing meals include the Carnival Dream, Carnival Splendor and Carnival Sunshine, along with the cruise company's Spirit and Conquest class ships. On these ships, you'll find Carnival's famous steakhouses, which serve succulent steaks, as well as much more. While there's no celebrity chef working at Carnival, the food is no less excellent. You can expect extreme elegance though, so you can enjoy your meal in style. Each ship's steakhouse is named something different, so make sure you look out for it when booking!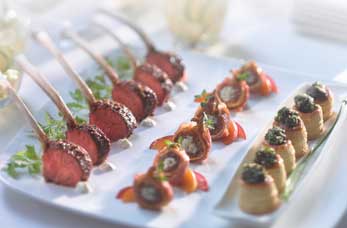 The fabulous Qsine restaurant can be found onboard the Celebrity Silhouette, Celebrity Reflection, Celebrity Millennium, Celebrity Eclipse, Celebrity Summit and Celebrity Infinity. The restaurant is unlike anything you've ever experienced on a cruise – you'll be handed the menu on an iPad and will be wowed by the futuristic decor. John Suley, the chef at Qsine, came to Celebrity from working in a number of luxury restaurants in Florida, USA, and has further developed the Qsine menu. With sushi lollipops, popcorn fish and chips, lobster escargot and much more to choose from, dinnertime will be your favourite experience on a Celebrity cruise.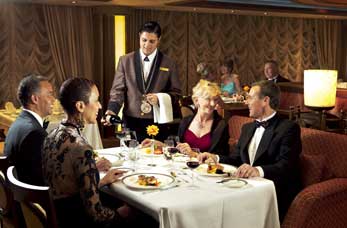 The Queen Elizabeth and Queen Victoria Cunard ships are home to the Verandah restaurant, which offers up delicious French cuisine from chef Jean-Marie Zimmermann. The Verandah restaurants pay homage to the original Verandah Grills that could be found on Queen Elizabeth and Queen Mary before they were retired. Various regions in France are represented on the menu, so diners can go on a whirlwind tour of the country.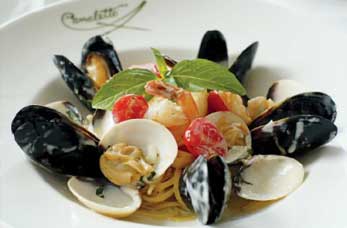 Rudi Sodamin is the head chef at Holland America Line and is the brain behind the menu at the Pinnacle Grill, which can be found on each of the cruise company's ships. Dishes from all over the world are represented, and only the best of ingredients are used to create authentic flavours. Fresh seafood and Sterling Silver beef can be expected, and once per cruise you'll be able to enjoy something a little different as the restaurant transforms into An Evening at Le Cirque. When this happens, food and wine from Le Cirque, the famous New York restaurant run by Sirio Maccioni, will be available.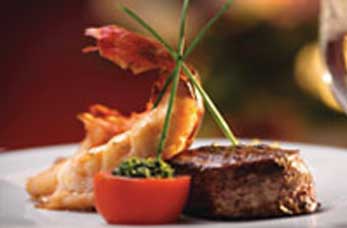 The ships Norwegian Breakaway, Getaway, Dawn, Epic, Gem, Jade, Jewel, Pearl, Star, Sun and Pride of America all have their own version of the Moderno Churrascaria restaurant. This speciality steakhouse has a huge salad bar, as well as serving you succulent meats right at your table, with waiters hand-carving the choices right in front of you. The culinary team at Norwegian has developed the menu, and while there's no celebrity chef attached to the restaurant you can still expect amazing meals.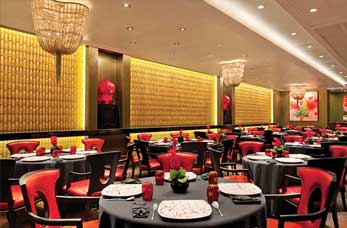 Jacques Pepin, the Head Chef at Oceania Cruises, is famous for being the personal chef to the heads of state in France, as well as developing Oceania's amazing menu. The company's Marina and Riviera ships are home to the Red Ginger restaurants, which offer up contemporary takes on delicious, authentic Asian dishes.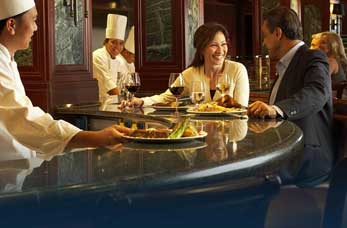 Here's another restaurant that relies on the great minds in their culinary team to develop the menus, and you'll be able to find the restaurant Sabatini's on all of Princess ships. Traditional Italian meals can be found at Sabatini's, which offers up nightly specials and delicious takes on authentic recipes.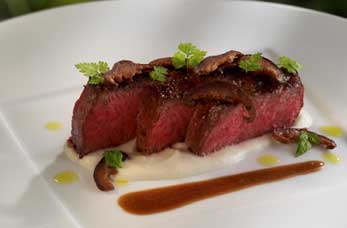 Michael Schwartz, the owner of Michael's Genuine Food and Drink in Miami, is behind the menus at 150 Central Park restaurant, which can be found on Royal Caribbean's Oasis of the Seas and Allure of the Seas ships. Both of these ships kitchens are managed by a chef de cuisine, who ensures Michael's menu is followed to the letter. Locally sourced ingredients are used in every meal, and there's an assortment of cuisines to choose from on the menu.
Dining at deluxe restaurants is always an experience to be remembered, especially if you're on holiday. If you love eating great food while away, make sure you choose one of these cruise companies.
Do you know of any other cruise companies that you think should have been included on this list? Let us know!