Cruise Nation excel at offering a fantastic range of cruise package deals - including to some of the most remote and exclusive parts of the world, such as the Baltic. Synonymous with beautiful scenery and tantalising sunshine, our Baltic Cruise offers and deals provide access to one of the most amazing cruising destinations in the world. From the cosmopolitan heights of Stockholm, to the romantic charm of St. Petersburg, there are a number of reasons to visit the stunning Baltic.
Our selection of Baltic cruise deals are sure to get you excited and allow you to unleash your inner traveller.
Our team of cruise specialists have first-hand experience of travelling the Baltic, and they can help you to pick the right cruise package exclusively for you. It doesn't matter if you shop in Copenhagen, or relax in a heated jacuzzi on-deck, these trips are designed to accommodate all tastes. All of our Baltic cruises are ATOL protected - meaning that our customers have complete financial security whilst they are abroad. Furthermore, we are members of ABTA for added peace of mind.
Take a look below at what we've got on offer. Cruises across the Baltic are extremely popular and provide an unrivaled opportunity for adventure and quiet relaxation - in equal measure.
THE BALTIC
Steeped in medieval history, charming architecture and a fascinating culture, a Baltic cruise will open doors for you to new experiences and opportunities that aren't available just about anywhere. Take for example the delectable variety of cuisine that you've never before considered like the traditional Russian beverage Kvass made from bread and sweetened with fruits, or perhaps the Bratwurst sausages whilst you're in Warnemunde might tempt you - oh and of course how could you not treat yourself to true Belgium chocolates whilst in Bruges? Once you've sated your appetite you can walk it all off again as you explore the extraordinary city centres and old towns that have a delightful storybook charm thanks to their whimsical houses and eerily beautiful castles and cathedrals. Soak up the local culture with excursions to see Russian Folk Dancing in St Petersburg or learn about the fascinating history of vikings in Stockholm.
Everywhere you turn, wonder awaits you in the ports of call along a Baltic itinerary; from one of the world's oldest theme parks in Gothenburg to what was previously one of the world's tallest buildings in Tallinn. As you learn more about the cruise ports for the Baltic in our guide below, prepare for a serious case of wanderlust as you discover destinations which are simply incomparable to anywhere else in the world.
There are few international cruises that offer as much variety and cultural pursuits as a Baltic voyage. Here are some of the most popular stop-offs from our range of cruises:
ST PETERSBURG, RUSSIA
It's likely that even before you arrive in St Petersburg, you'll have an opinion on what it might be like. Read through most online forums relating to this city and chances are good you'll be warned about pickpockets and it's likely you may get advised about them from the staff on your cruise ship too. On arrival, you may not instantly be put at ease - after all the port is guarded by uniformed military personnel, however once you're in the city - your thoughts and opinions will start to dissipate as you take in the spectacular architecture of the Church of the Savior on Spilled Blood, the Hermitage Museum and St Isaac's Cathedral.
This intriguing and somewhat mysterious city was founded in 1703 by Peter the Great who was inspired by Paris, London and Vienna. In fact, St Petersburg is sometimes referred to as the Venice of the North due to its maze of narrow alleys and canals. When you consider that the land was once a desolate swamp, the city before you today is really quite remarkable. There's a treasure-trove of art and culture in this city and we'd definitely recommend a visit to the Hermitage museum (although it can be quite busy!) as well booking tickets to see an incredible ballet performance at the Mariinsky Theatre (if you're staying in port for the night).
If you visit between June 11 and July 2 you'll be rewarded with the White Nights. These few weeks of the year are filled with bright, sunny days and evenings are bathed in a pearlescent glow and the sun barely dips below the horizon. You'll also find the city is abuzz with concerts, festivals and celebrations as locals revel in this special time of year. Most cruise lines often dock overnight in St Petersburg giving you a full day to explore.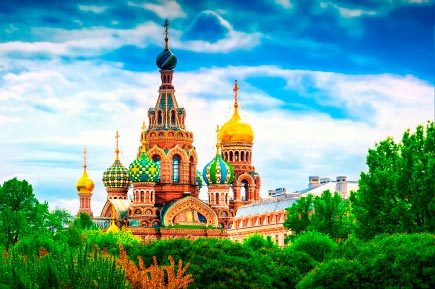 WARNEMÃœNDE, GERMANY
Dating back to 1200, Warnemünde was previously a small fishing village. It's located, as the name suggests, near the river Warnow. Today however, it's a pretty seaside resort in the city of Rostock. There's still a bustling fishing trade that's operated out of Warnemünde and during the summer season, there's also a regatta which sees the arrival of numerous ferries and sailing boats heading to and from Denmark, Sweden and Finland. Time your visit in August for the Hanse Sail Rostock and you'll experience some of this four-day festival that welcomes dozens of tall sailing boats to the port with a celebration of fireworks, markets and special events. Warnemünde is around 2 and ½ hours by train to Berlin and many cruise passengers tend to use this opportunity to visit the German capital. Realistically this might not leave you much time in which to explore so we'd recommend spending your time exploring the port city and Warnemünde in particular. There's charming red brick buildings and plenty of grand architecture dating back to before World War II. Looking out over the city of Rostock you'll notice the spires of three churches in particular, one of them being St. Peter's which was previously one of the world's tallest buildings. Once in the city, head to the pedestrian zone Kropeliner Strasse, which is lined with shops, bakeries and restaurants. From here it's easy to walk to the Cultural History Museum which reportedly holds a splinter from the Cross of Christ.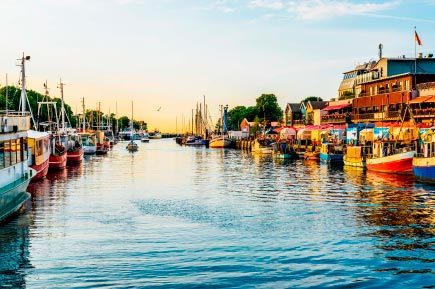 STOCKHOLM, SWEDEN
Spread out over 14 islands on Lake Mälaren is Sweden's capital, Stockholm. The Old Town (Gamla Stan) is a prime example of how ancient buildings can be beautifully preserved; it's a delightful labyrinth of cobbled streets and narrow alleyways lined by tall, colourful buildings. This part of Stockholm dates back to the 13th century and the architecture is heavily influenced by North Germany. The large, scenic square at the centre of the Old Town is called Stortoget and it's surrounded by old merchant's houses as well as the Stockholm Stock Exchange building. Aside from Gamla Stan, the waterfront locations around Stockholm are also notably picturesque. If you feel like a good walk to stretch your legs then you could head to the ekoparkken which stretches for 6 miles in a glorious stretch of green against the bustling city backdrop. It's worth noting that Stockholm is quite an expensive city, if you're spending time here pre or post cruise then consider purchasing a Stockholm Card which gives you access to several attractions, galleries and museums for a one-off price of $92.21 (£65.21).
GOTHENBURG, SWEDEN
If you've booked a cruise with us here at Cruise Nation, then it's likely you're travelling on a larger cruise ship. This means you'll dock right next to the impressive 6,000m2 Volvo museum which is one of the most noted attractions in the city. The Volvo factory was first founded here back in the 1920's and by 1927 the first Volvo car rolled off the production line. Gothenburg is also known as Little London due to its similar culture and style of living. This is thanks to Gothenburg's industrialisation in the 1800's which led to many UK residents moving to the city to benefit from the new, profitable opportunities. After earning considerable wealth following their relocation, several of these citizens donated some of their fortune to the city which resulted in the hospital, library and university being built. There are several points worth visiting in Gothenburg including Liseberg, a theme park, which dates back to 1923 and includes many traditional-style rides including Balder, one of the world's biggest wooden rollercoasters! A few streets away from the town square in Gothenburg, you'll find Haga which is one of the oldest pedestrian streets in the city. Lining the street are traditional-style wooden clapboard houses as well several cafes and shops. If you do decide to have a coffee break or a "fika" as the locals call it, head to Cafe Husaren which is famous for its giant cinnamon buns.
HELSINGBORG, SWEDEN
Helsingborg is one of the oldest cities in Sweden and you'll see beautiful red brick buildings with traditional copper roofing, long since oxidised and now a brilliant shade of mint green after decades of withstanding the elements. From the moment you step foot off your cruise ship you'll see the fascinating history this destination has to offer with Karnan castle within clear sight and walking distance of the port. Just across the waterway (Oresund) from Helsingborg is the city of Helsingor in Denmark. One of the most popular activities for visitors to Helsingborg is to take the 15-20 minute ferry journey across to Helsingor to see Kronberg Castle that was constructed between 1220 - 1230 and which has been expertly preserved. If you're interested in spending some time shopping in Helsingborg you can visit the Vala shopping centre near the downtown area or alternatively if you'd like to do some more sightseeing you can take a short taxi ride to Sofiero Castle just outside Helsingborg. The castle is beautiful and the gardens around it are exquisite.
CRUISING THE BALTIC
Each of these fabulous destinations offers something unique and captivating. Whether you travel in summer - or in the heart of winter - you will be guaranteed to experience some of the most inspirational natural scenery in Europe.
Nearly all of the mainstream cruise lines have ships sailing the Baltic region such as: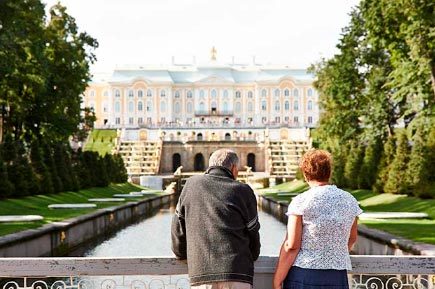 WHAT YOU NEED TO KNOW
VISAS AND MEDICAL REQUIREMENTS
If St Petersburg is on your itinerary and you plan to depart the ship of your own accord to explore, you will need a visa. The method of obtaining these can be quite complicated and costs around £155pp. If you are departing the ship and have booked an excursion with a local operator, you will not need a visa but you will need proof of your booking with that operator to pass security. If you are planning to depart the ship for an excursion organised by your cruise line, you will not need a visa. Here at Cruise Nation we strongly recommend booking excursions provided by your cruise line for this port of call.
As with visiting any destination, it's recommend that you are up to date with routine vaccinations before visiting Norway, Denmark and Sweden.
WHY CRUISE NATION?
As one of the UK's leading specialists in offering cruise deals, here at Cruise Nation we strive to give holidaymakers the best possible experience when it comes to booking a memorable adventure overseas.
More than 70,000 customers use Cruise Nation to deliver the best offers and recommendations when it comes to finding a deal that is perfect for them. And we are keen to welcome even more people on board to take advantage of our services.
If you are on the hunt for your next holiday and you think a cruise may be on the cards, why not have a look at some of our deals? With Alaska cruises and many other destinations just waiting for you to explore, we believe we can cater for everyone's needs.
Pick up the phone and call us on 0333 455 8500 and let us help you begin to plan that holiday of a lifetime.
From the blog...
We're just checking with our authors to see what the latest is...
Let our cruise experts keep you up to date about the latest cruise industry news, the most luxurious new ships, and the hottest deals.
Visit the blog