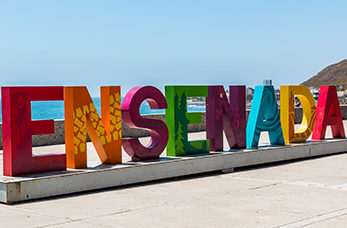 Ensenada
Ensenada has become Mexico's second most visited port of call, it was once a favourite hideaway for high rolling Hollywood stars drawn by the warm Mediterranean climate and friendly atmosphere.
Points of Interest
---
La Bufadora
One of the largest marine geysers in the world is a top tourist attraction, watch as the waves break against a cave shooting sea water over 65 feet in the air. Prepare to get wet!
Riviera del Pacifico
Opened in the 1930's this former casino attracted celebrities including Al Capone. Take a stroll through the gardens and visit the museum.
Bodegas de Santo Tomas
Enjoy a tour and wine tasting in one of Baja's premier vintners. Varieties include cabernet, chardonnay, merlot, pinot noir and more.
Casa Dona Lupe
Witness the wine-making process, from the crushing of the grapes to fermentation, pressing, aging and bottling at one of Mexico's finest wineries.
var chartData = [[7,9,13,17,22,26,28,28,24,18,12,8]]; filter.location = "venice"; filter.baseURL = "https://www.cruisenation.com/2_venice_dump_";
You have reached the end of this page. Go back to the top?
You have reached the end of the footer. Go back to the top?