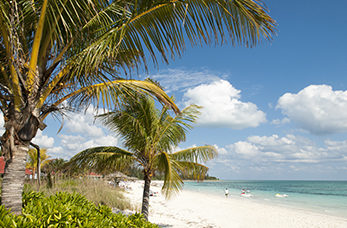 Freeport
Freeport is the resort centre of Grand Bahama Island, it has become a cosmopolitan centre since the Bahamian government granted 50,000 acres of swamp and scrub to be developed.
Points of Interest
---
Lucayan National Park
See examples of the islands ecosystems in the 42 acre National Park, and explore one of the longest known underwater cave systems in the world.
Xanadu Beach
This popular tourist beach has plenty of water sport activities, you can find parasailing, banana boat rides, jet skiing or you can enjoy soaking up the rays on the gorgeous white sand beach.
Garden of the Groves
This tropical paradise is Grand Bahama's premier nature experience, explore winding trails through lush tropical landscapes and cascading waterfalls.
Straw Market
Located in the western area of Port Lucaya Marketplace, the Straw Market features local artisans selling hand made jewellery and a wide range of straw and wooded handicrafts.
var chartData = [[7,9,13,17,22,26,28,28,24,18,12,8]]; filter.location = "venice"; filter.baseURL = "https://www.cruisenation.com/2_venice_dump_";
You have reached the end of this page. Go back to the top?
You have reached the end of the footer. Go back to the top?