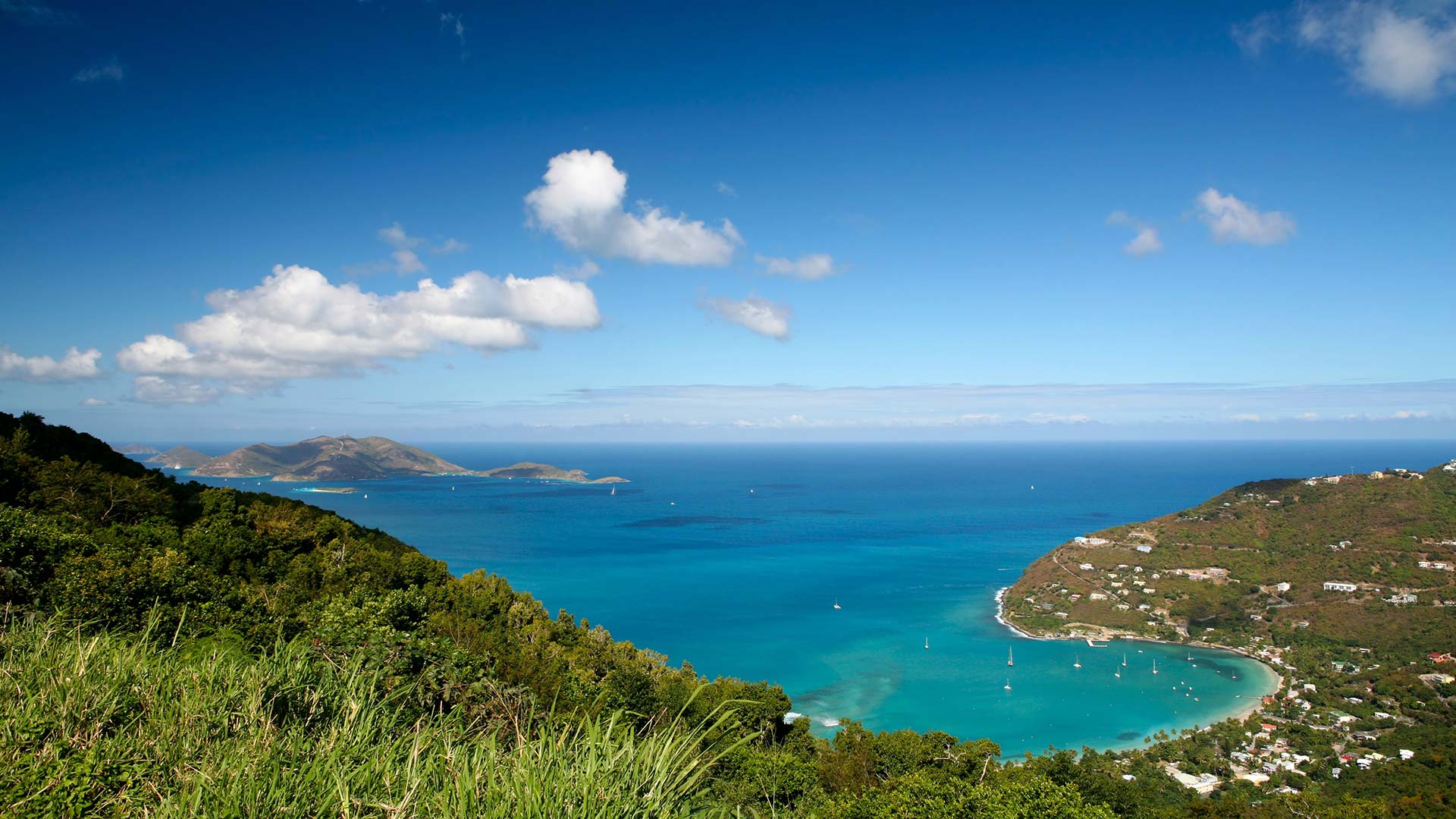 TORTOLA
Experience the beauty of Tortola, as you stroll along the stunning white sandy beaches, explore ancient ruins and discover the islands colourful heritage. This yacht filled harbour sheltered by mountains of banana trees swaying in the breeze is makes for a stunning Caribbean hot spot.
POINTS OF INTEREST
Callwood Distillery
The oldest operating rum distillery in the Caribbean, Callwood Distillery still operates and produces rum which is stored in original storage casks. Visitors can purchase samples and see how the rum was made 200 years ago.
Dolphin Discovery
Get up close and personal to these amazing marine mammals, you'll get to an opportunity to kiss, and be kissed, shake fins and play in the water with these intelligent bolttenose dolphins.
Sage National Park
The Park can be found along Tortola's mountainous spine, the elevation of the Park reaches 1,716 feet which is the highest point in the Virgin Islands and offers stunning views of the island.
The Baths
A stellar attraction located on Virgin Gorda's north shore, the Bath's is an area filled with giant boulders strewn across the sandy beaches, there is also an intricate cave system to explore.